You want to spend more time with your loved ones, so you decide to have a family picnic. You want to be able to eat at the table somewhere surrounded by nature, listening to birds and enjoying the fresh air.
Various types of folding picnic tables
At Gardenised, we present all kinds of options for camping and outdoor picnic tables.
Aluminum picnic tables
A great option for a picnic with kids, because it is lightweight and inexpensive. it folds into a small suitcase size. You can travel with it all over the country because it can be easily transported in the vehicles.
Wooden picnic tables
This option is optimal for those who like to spend outdoor time with their family. Wooden tables look nice and are pleasant to the touch. But at the same time, they are quite large and heavy. Therefore, it is better to choose them for your patio or garden where they won't be moved around often.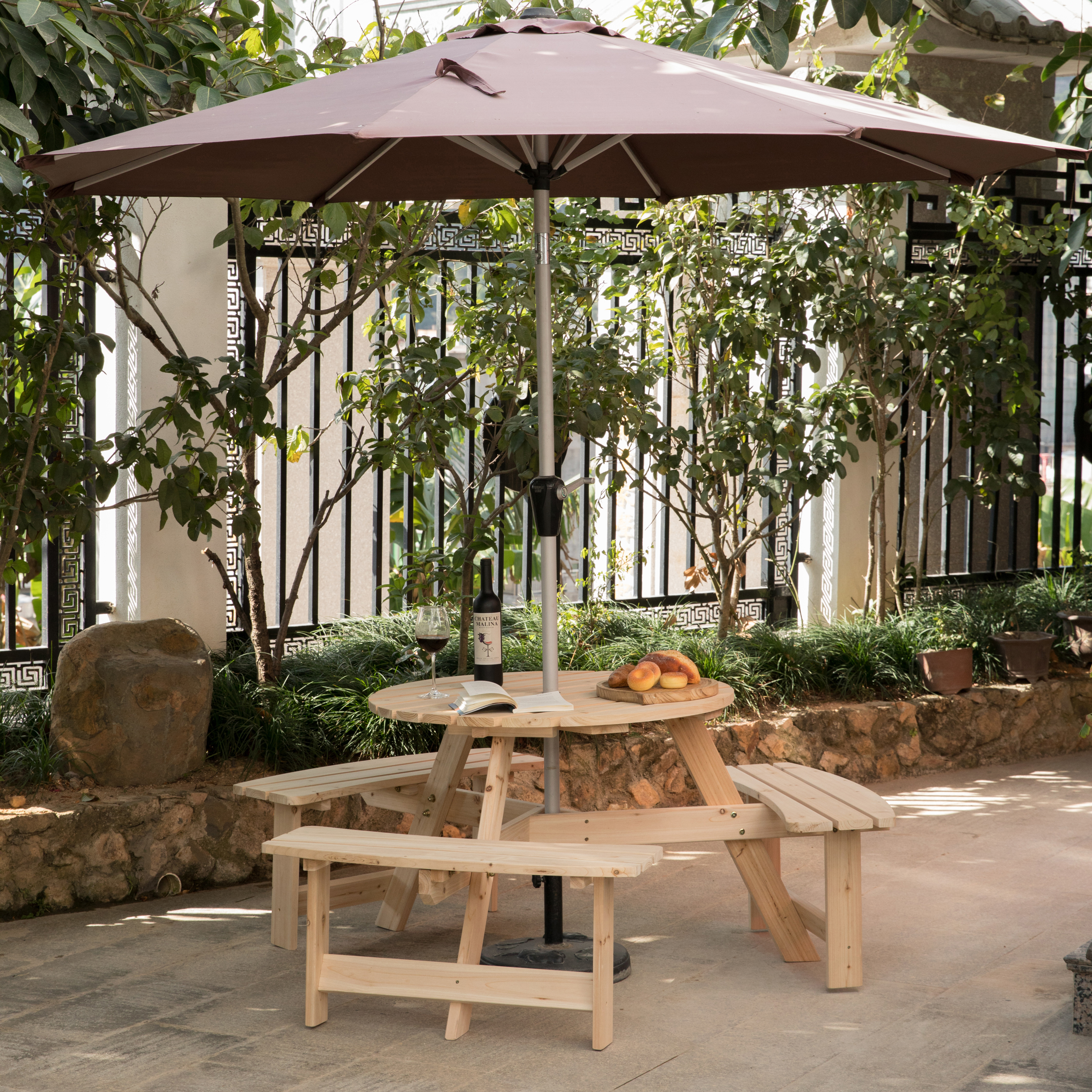 Plastic picnic tables
This furniture is so versatile! It can be enjoyed by both for adult company and for children. And at the summer cottage, such a table will look very appropriate. Moreover, these tables feature durable resilience for continual outdoor use.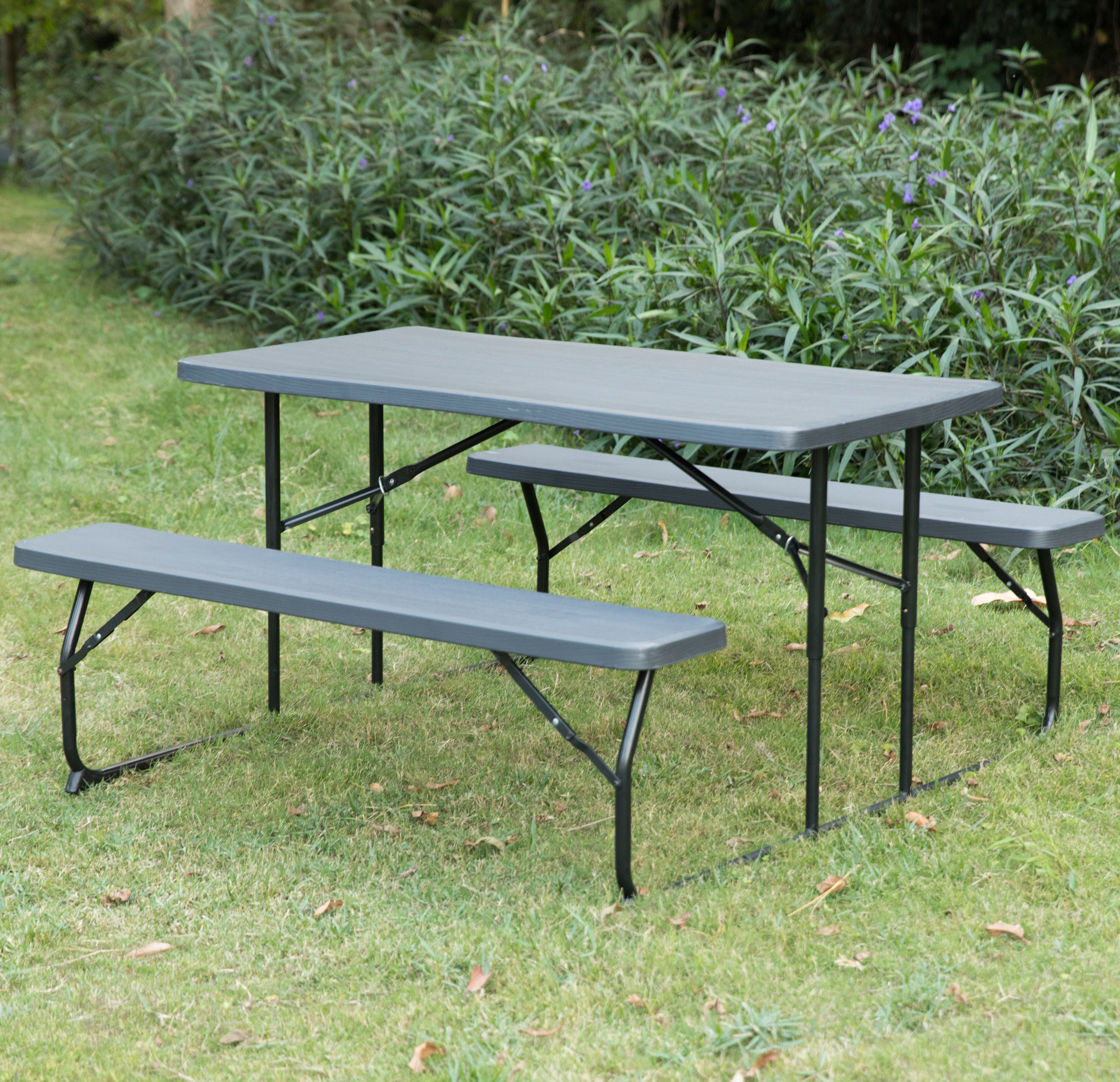 A picnic table is the perfect solution for everyone who values comfort and convenience.
The outdoor round picnic table will add a pleasant experience to your life that you can enjoy with the whole family.