Role-playing game is an integral part of every child's life. Children love to try on different roles - dress up in their mother's dresses, paint their lips with scarlet lipstick and make an audit in the kitchen. Getting to know the world around is incredibly exciting, but not for a mom who has to do the cleaning again and again. Instead of scolding your daughter, create your own play world for her - buy a children's kitchen with dishes and household appliances.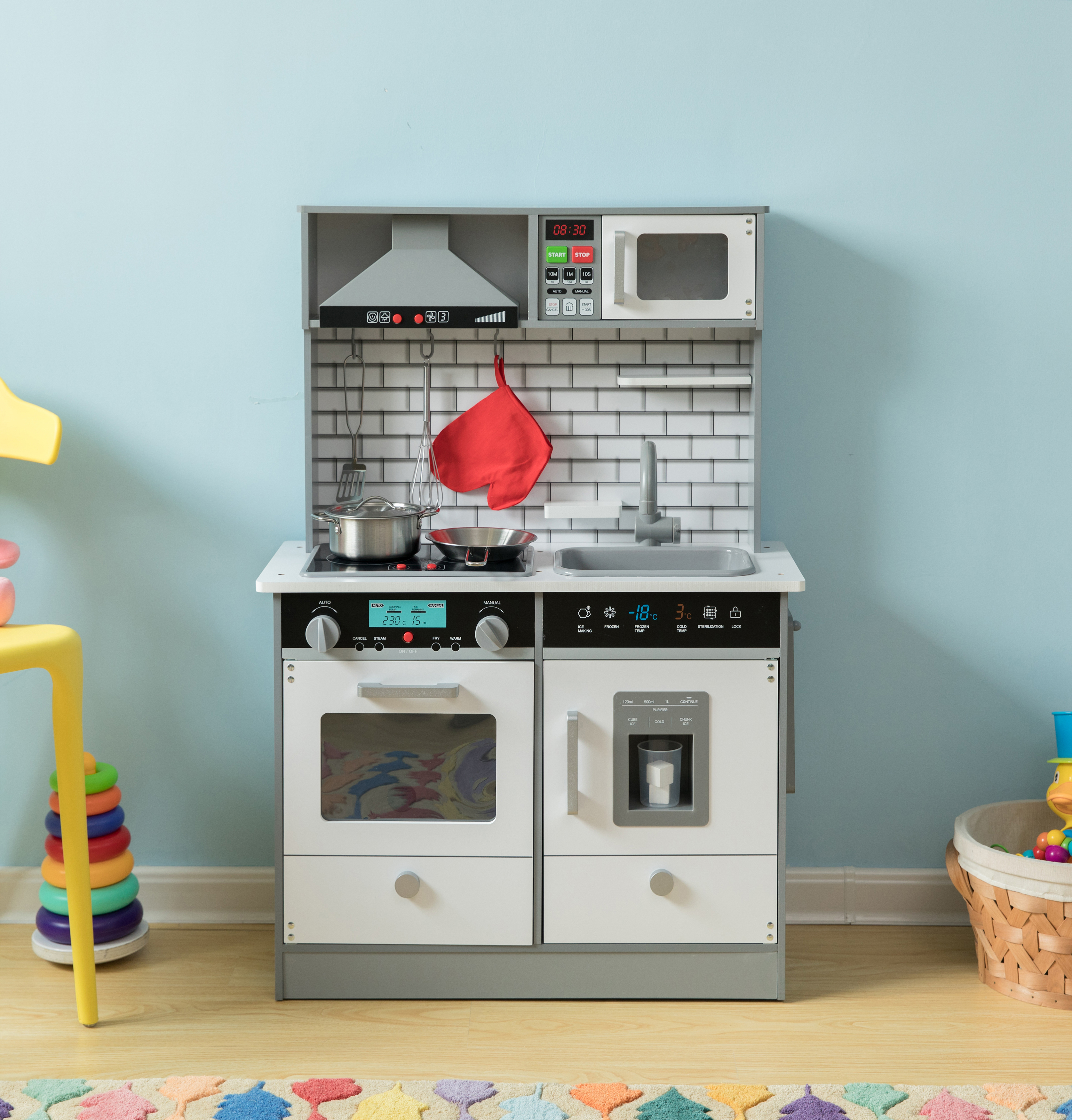 The top 5 reasons why your kids should have a Play Kitchen toy.
1. A variety of plots and endless fun. Children can try on different roles. Today - a chef who prepares fabulous feasts for the royal ball. Tomorrow - housewives, treating family and guests with delicious dishes. The day after tomorrow - you can even open your own café and manage your business. The children's kitchen allows children to imagine themselves in new roles and come up with exciting scenarios.
2. Development of cognitive abilities. Playing with a child's kitchen has many benefits, from improving cognitive abilities and problem-solving skills to increasing vocabulary.
3. Allows you to feel like an adult and independent. In the children's kitchen, the child feels like an adult and independent, because, unlike a real kitchen, everything here is at hand here. He can cook, wash dishes, use household appliances, clean up and do other household chores without adult supervision. This is his territory, where he is the master.
Such games develop self-confidence and independence.
4. Independent game. This is one of the few toys that completely captures the attention of children, and therefore they enjoy the exciting gameplay on their own without the participation of mom and dad. A wonderful gift for a girl is a set of dishes with products that will expand the functionality of a children's kitchen. You can buy sets of pots, plates, pans, spatulas, cups and other kitchen appliances.
5. Creative thinking and imagination. Role-playing games in the children's kitchen enrich the child's creativity. Toddlers not only repeat familiar situations seen in the movies or at home, but also come up with new ones. They experiment, explore, create something new and unusual.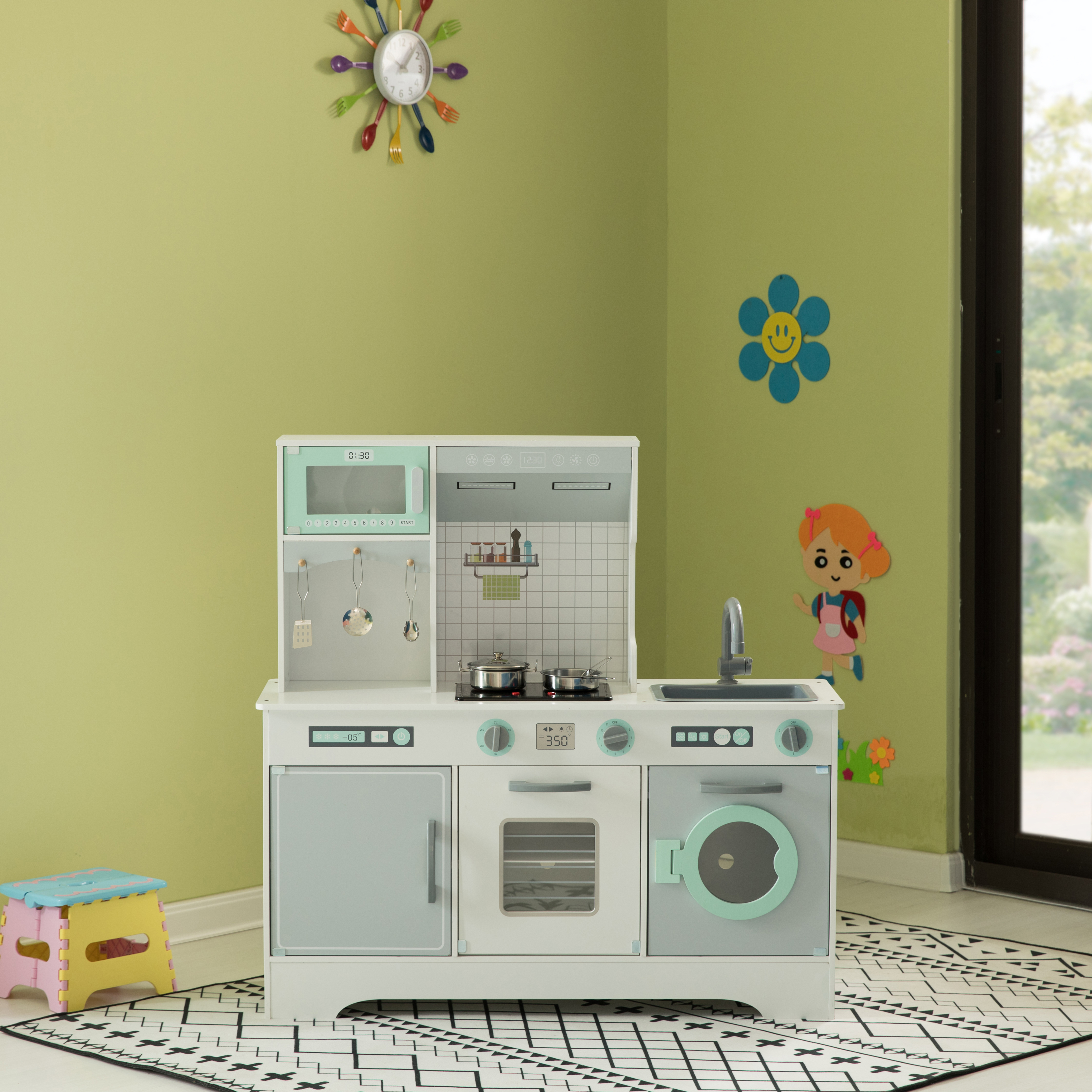 Role-playing games with a play kitchen toy is an effective way of learning and the most important activity in a child's life. For many children, a play kitchen is one of their favorite toys. A children's kitchen with toy dishes and household appliances brings a lot of benefits to toddlers from three years old and older. The baby can have fun on her own, come up with interesting stories with friends, or receive valuable training from her mother. The main thing is that the play kitchen toy is never boring.
Now that we've covered you, take a look at our collection of Play Kitchen Toy for your children.